Appliance Repair Virginia Minnesota
Twin Cities Appliance Rated 5.0 out of 5 stars based on 1 customer reviews
We serviced a
WHIRLPOOL WASHER
Model WTW5057LW0
Near Virginia, MN 55792
Install new control board per tech line recommendation do to water temps issues per customer. Instruct customer to do some loads and if there was any issue with control software then new control will fix that.
We serviced a
WHIRLPOOL WASHER
Model WTW5057LW0
Near Virginia, MN 55792
"SR#7736264611Check washer over for temp issues during soak feature it when set to hot will Sporadically put cold instead of hot. Call Tech. line spoke to Derek about issue and was informed that on the new models they do not use a thermistor on the water inlet valves any longer, and that most likely the main control is malfunctioning and not putting in hot water when set to hot. Tech line recommends replacing main control board. Ordering part and need office to reschedule with customer.; ordrng 1 W11513246 (Control)"
We serviced a
MAYTAG DRYER
Model MEDB835DW2
Near Virginia, MN 55792
Check dryer over for issue with not turning on and rotating the drum. Found fault code f4e3 indicating poor air flow. Unit is hooked up to internal box in basement. Pull front panel and ohm out thermo fuse and found it open. Replace fuse and test dryer and unit is now heating.; used 1 WP3392519 (Thermo fuse) from stock
We serviced a
AMANA WASHER
Model NTW4516FW3
Near Virginia, MN 55792
Check washer over for issue with not spinning out water and I found a faulty lid switch. Replace with one from truck stock and ran calibration cycle and a full test cycle and verify washer is now functioning properly.; used 1 W11307244 (Lid switch) from stock
We serviced a
MAYTAG REFRIGERATOR
Model MSS25C4MGZ06
Near Virginia, MN 55792
Install new compressor and pull deep vacuum and recharge system with 68g of r600. Cycle fridge on and verify heat on discharge line and freezer is starting to cool. Instruct customer to allow fridge to cool for the next 24 hrs and then check temps and monitor closely for several days.
Raymond
Virginia, Minnesota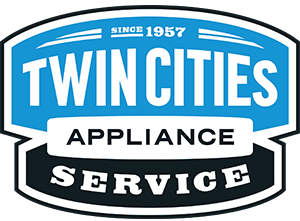 03/27/2020
Was very professional, prompt and through. Very kind and helpful
Overall Experience