Appliance Repair South Saint Paul Minnesota
Twin Cities Appliance Rated 5.0 out of 5 stars based on 7 customer reviews
We serviced a
WHIRLPOOL REFRIGERATOR
Model KRFF507HPS00
Near South Saint Paul, MN 55075
"Ms pic.The wire temperatures nod the freezer is 8 degrees in each drawer. Fresh food air temp was 42 degrees. There were No codes for the icemaker are present in test 56. In test 36 the IM fan is strong. In test 57 the icemaker found th e home position and in test 58 it showed the icemaker thermistor was warmer , but n still not bad from test 56 results. The freezer temperature was set at 40 degrees and the freezer was set at5 degrees. This icemaker needs to be colder for the thermistor to continually register a good enough temperature to. Make ice. The icemaker area should be 5-7 degrees warmer thats th ecembos. With an air temp of 8 degrees the icem box thermistor would be about 14-15 degrees, and it would show a n E5 code if it became warmer than 16 degrees. This is a borderline temper1ture issue.I adjusted the freezer temperature down to 0 degrees. The customer should allow 24-36 hours for the air to circulate air out to become colder, then it should start making some ice again. Customer to call back if they still have further concerns.Collected $134.00 on card approval number"
We serviced a
WHIRLPOOL DISHWASHER
Model WDF330PAHW4
Near South Saint Paul, MN 55075
Customer experiencing blinking light similar to if door wasnt registering it was latched. Ran test cycle test good. Able to replicate. Adjusted leveling legs and toe kick. Dishwasher was being supported by toe kick rather than leveling legs since adjusting not having issues with latch. All test good no leaks.
We serviced a
KITCHENAID REFRIGERATOR
Model KRSC703HPS04
Near South Saint Paul, MN 55075
Customer did have glass of water in rc on arrival glass of water measuring at 38.4. Rc cooling. Customers concern is with temp of water coming out of water dispenser. First glasses 49and 53. Did raise up to 66 on some of the glasses after that. Then after mutiple fills got back to 53. Talked to techline as long as rc is cooling properly splice in temp from water from dispenser would happen when reservoir is depleted. Then will draw from room temp water. Began getting cooler water again due to temp in house plumbing line dropping some from cool water running through it. With cooling properly nothing can be done to Change it. Sr 7736055487. Techline suggested giving customer customer service number for any more concerns in regards to. Gave number Customer service 866 698 2538.
We serviced a
WHIRLPOOL WASHER
Model WTW5010LW0
Near South Saint Paul, MN 55075
"No error codes. Large load in on arrival. Canceled cycle restarted empty ran into wash agitation fine. Ran drain and spin fine. Ran diagnostic cycle without issue. Talked about load size, load balance and soap use. Put in half of the clothes previously in and started cycle washing without issue. Possible could have had out of balance load or overload. All test good now."
We serviced a
WHIRLPOOL DISHWASHER
Model WDT730PAHZ0
Near South Saint Paul, MN 55075
"The part that arrived had been re-boxed in a smaller box that had no part number on it. See notes. Tested unit and heard it start filling with water, then the vent fan came on without the motor sump starting, then it drained and heated. This happened continually while waiting for TL to answer. We either received a bad motor sump or the board is also acting upTalked with Andy . He said the vent fan should not be on during the fill cycle . Since the motor sump was shipped in a much smaller box without shipping protection, it is likely it may have been damaged in shipping or an incompatible one was sent. Andy concurred that we should return with a motor sump assembly and control board.Office to expart and follow up with the customer.; ordrng 1 W11665769 (Motor sump assembly) and 1 W11305308 (Control board)"
Ronold
South Saint Paul, Minnesota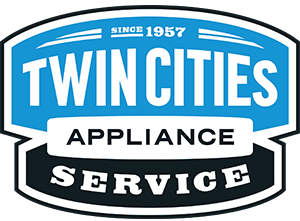 03/09/2020
Very punctual and friendly.
Overall Experience
Nelson
South Saint Paul, Minnesota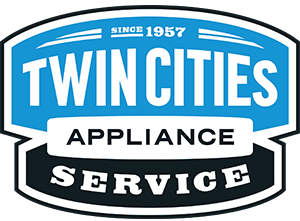 02/13/2020
GOOD JOB THAN U I LIKE
Overall Experience
Matthew
South Saint Paul, Minnesota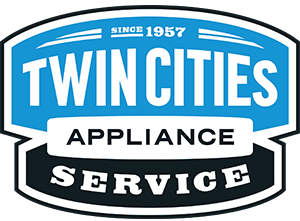 10/25/2019
Great service
Overall Experience
Patty
South Saint Paul, Minnesota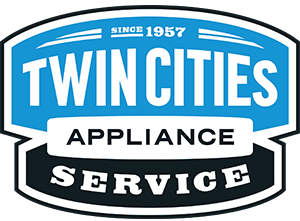 10/23/2019
Great Service
Overall Experience
Kristie
South Saint Paul, Minnesota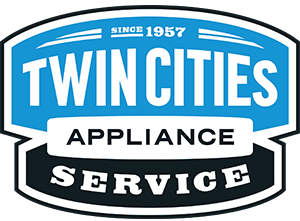 02/14/2019
We needed a repair on a new washer. Having to fix a new washer is annoying, but Twin Cities Appliance was very easy to work with. Everyone I dealt with was friendly and they were able to get to our home quickly.
Overall Experience