Appliance Repair Savage Minnesota
Twin Cities Appliance Rated 4.7 out of 5 stars based on 35 customer reviews
We serviced a
MAYTAG WASHER
Model MVWB835DW4
Near Savage, MN 55378
"F7e5 for shifter failure. F2e1 for ui stuck key. Removed rotor motor and noticed rust powder and slight oil leak from gearcase rust debris looks to be from metal on metal contact. Rec gearcase rotor, stator, and shifter and slider. Will inform customer of damages found and possible to get away with just a slider and shifter. Collected $109 for sc. office order slider and shifter. Reschedule with customer when eta on parts is known. $190.32 plus shipping tax due upon install. ; ordrng 1 W10734521 (Slider) and 1 W10754448 (Clutch assay)"
We serviced a
MAYTAG DISHWASHER
Model MDB4949SHZ0
Near Savage, MN 55378
F6e4 for float switch ran auto test in diag. Removed door to get access to control checked connectors and found wash motor connector was pulled out. Called etch line 7730325448. Inserted connector and tried or remove by hand and would not come out without force. Plug should no longer come out.
We serviced a
MAYTAG WASHER
Model MVWB765FW3
Near Savage, MN 55378
"Installed new agitator and tested unit noticed unit would not engage to spin cycle. Sometimes it would take 15-20 seconds before it did. Testing agitate unit makes clanking noise when stopping before agitating again. Found oil on gearcase. Rec rotor, stator gearcase and shifter. Office order parts and reschedule with customer when eta on parts is known. ; ordrng 1 W11393685 (Gearcase) and 1 W11195971 (Stator) and 1 W10754448 (Assay clutch) and 1 W10734521 (Slider) and 1 W11260238 (Rotor) and 1 W10752189 (Screw)"
We serviced a
WHIRLPOOL DISHWASHER
Model WDT970SAHZ0
Near Savage, MN 55378
InstaLled tub and tested no leaks transferred over mod tag
We serviced a
MAYTAG WASHER
Model MVWB765FW2
Near Savage, MN 55378
Ice cold on hot. Tested valves in test mode and the main. Compartment hot valve test 2 was getting no fill. Installed new valve assembly on the unit and tested again. Now getting good fill on all valve test. All checks ok.; ordrng 1 W11165546 (Valve assem)

04/23/2020
Jim replaced the part in less than 5 min. Greatly appreciated my washer works again.
Overall Experience
Christine
Savage, Minnesota

04/15/2020
Jim came to replace the new dryer outer shell(came scatched) and glass washer lid was broke. He replaced both parts, but had to come back. The washer lid has a part that indicates when the lid is closed and locks it when the cycle starts. The part was t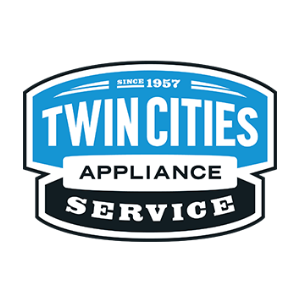 We did email Christine about this today- We were out the end of day Monday and Whirlpool did not reply yesterday- We are trying to get a lid assembly for you- We will reach on Friday when the part is due
Overall Experience

04/02/2020
From making the appointment to the service call, I was more than satisfied with each person that I came in contact with. Will definitely use them again.
Overall Experience

03/27/2020
He did a great job. Efficient and professional. He wore gloves which I appreciate. I would call for service.
Overall Experience

03/21/2020
The tech came in, and told me that insulation hanging from my dishwasher was normal, and simply pushed it up. Well it is fallen and hanging again.
Overall Experience