Appliance Repair Newport Minnesota
Twin Cities Appliance Rated 5.0 out of 5 stars based on 1 customer reviews
DISHWASHER KITCHENAID KDFE104HPS1 Replaced sump motor assembly. Erased codes. Ran diagnostic cycle. All test good. No leaks. Heater coming on at the end of cycle.
DISHWASHER WHIRLPOOL WDF760SADW2 "Heater error code, ran diagnostic cycle. Wash motor coming on at the beginning of cycle, continued to run properly. At the end of cycle heater coming on. Talked to home owner sump replaced in July said it has run better since but not like it used to. Most likley heater never was reset. Codes erased today."
RANGE WHIRLPOOL WFE505W0HW0 "Incoming voltage issue getting 120 volts, 17 volts, and 94 across the two hots at terminal block."
WASHER WHIRLPOOL MVWB835DW4 "Customer feels all issues started after unit was banging around. Checked error code F0E3 overload error code, Ran load size calibration. Ran normal cycle no signs of leaking under unit. On normal cycle with no clothes, soap, or softener was getting sudsing during empty wash. Customer is using softener. Per Maytag all softener use should be measure excessive softener use can look like grease. Maytag also recommends diluting softener with water."
REFRIGERATOR MAYTAG MSS25C4MGZ00 Check fridge icemaker over for issue with water dripping down on to ice in bucket and freezing solid. Ran diagnostics and found that during the fill cycle the water would spray outward past ice tray. Found in fill tube that some hard water deposits were the cause. Clean out tube and retest and did not have anymore over spray.
Dorothy
Newport, Minnesota

05/25/2018
Twin City Appliance - Mike T did an excellent job in a timely manner. My husband didn't have to worry about fixing. Thank you!!!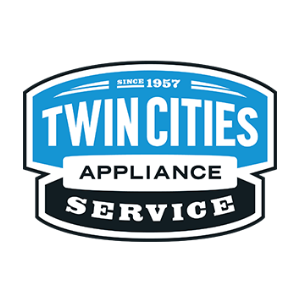 Thanks Dorothy- Glad we could get it done quickly and cross one off the to do list!
Overall Experience